Chloe Aitken
Customer Service Specialist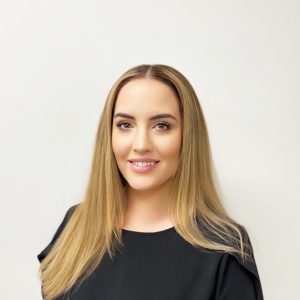 areas of expertise
Customer rapport building

Conflict resolution

Correlating data

Office Management
notable achievements
Real Estate Management

Domestic and Offspring CEO
Chloe is a wealth of knowledge when it comes to understanding processes, quality management and keeping things organised. With a 16+ year history in real estate, Chloe is excellent at really understanding the needs of what her customers need on a day to day basis, for each and every situation. Chloe is a master when it comes to helping families and is the Jet Team authority on cars that can stand up against even the toughest of kids.
"I am passionate about helping people and ensuring they walk away happy. I strive to do better everyday and believe there is always room for improvement and to learn…"
Chloe is also a local to the Brookwater area and a mum of 3 wonderful girls.
contact details
22 Magnolia Dr Brookwater, QLD 4300